If you're looking for non-surgical treatments that will rejuvenate your body, smooth your skin, control acne and improve the way you feel about yourself, you're not alone. There are millions of people searching for solutions to improve their skin and body.
Thankfully technology is constantly improving, and the changes that have been happening within the medical spa industry are exciting for 2022. Whether you're looking to remove cellulite, eliminate the bags under your eyes, minimize crow's feet or forehead lines, you'll be excited to learn about these services.
Plus so much more.

There have been improvements with old procedures and new therapies that offer amazing results, with reduced downtime. Overall these treatments will change the way that you look and feel without invasive surgeries, so you can get back to your life quickly.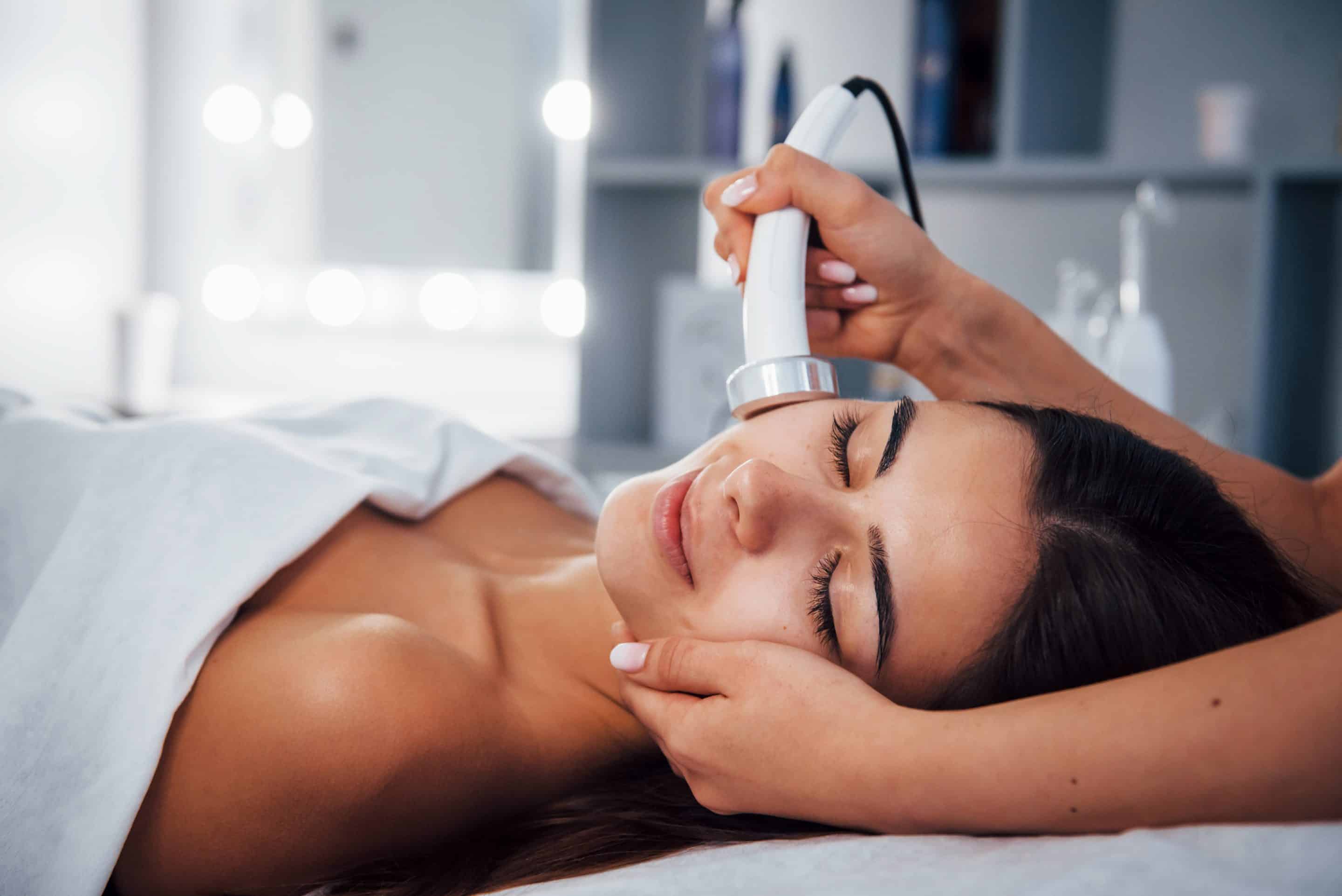 The Medical Spa Industry Trends & Best Medical Treatments
The industry trends for the most part have been the same over recent years, with the focus being on skin care to reduce wrinkles and fine lines, acne treatments, and fat reduction. Here are some of the best solutions for any person looking to improve skin care: reduce or eliminate wrinkles, control acne, eliminate cellulite, improve your jawline, and make your double chin go away.
Here are some of the best medical treatments that have amazing benefits,
Microneedling
Collagen is the key to beautiful smooth skin, and microneedling (often times with radiofrequency in those needles) is the best way to stimulate your body's natural collagen production.  This minimally invasive treatment improves the appearance of scars, boosts collagen, and encourages hair growth when performed on areas that already grow hair, like the scalp. Microneedling will reduce fine lines, wrinkles, sun damage, and stretch marks.
Here are a few types of micro-needling options,
SkinPen™ Microneedling
SkinPen™ is a device that stimulates the body's natural wound-healing process by encouraging collagen and elastin production. This helps to improve acne scars and smooth fine lines and wrinkles, and it's extremely effective at improving the overall skin tone. 
This non-surgical cosmetic is perfect for stimulating collagen to remove the under-eye bags and sculpt the neck and jawline. The microneedles and radiofrequency target deep, medium, and superficial fat and even treat cystic acne by reducing the pore size and removing the sebaceous oil gland.  
Scarlet RF
Scarlet RF uses radio frequency that aids in building up collagen, tightening the skin, refining texture, and improving dermal volume. You'll often see results in just one treatment with no surgery or downtime. 
SkinTyte ™
This infrared light treatment helps firm, tighten and lift the skin by promoting the body's natural healing process and creating a renewed collagen foundation. This leads to the appearance of increased skin firmness.
Vivace
This skin treatment combines microneedling and radiofrequency energy that provides immediate natural-looking results – eliminating wrinkles and fine lines, tightening skin, minimizing pore size, and improving your skin tone and texture without any
Morpheus8 
Morpheus8 uses microneedling and radiofrequency energy known as RF, to provide minimally invasive skin rejuvenation procedures. It will help to lift, plump, and tighten sagging skin.
ExCeed
This medical microneedling device uses the latest technology to repair and restore both facial wrinkles and facial acne scar reduction, naturally. What sets ExCeed apart is that the head will change angles to keep the needles penetrating the skin at 90 degrees regardless of curves in the face, especially around the nose and cheeks. This minimizes scratching, bleeding, and downtime.
Botox, Dysport, and Xeomin
Neurotoxins aren't going anywhere anytime soon. These non-surgical injectables, Botox, Dysport, and Xeomin smooths deep, persistent lines and wrinkles. These injections are one of the most effective ways to reduce persistent crows' feet and soften forehead lines by stopping the muscles from forming lines and wrinkles through frequent movements. If you're looking to lift your brows, this is a simple and effective way to raise sagging eyebrows and reduce the appearance of upper eyelid hooding. A combination of two of these products is typically used to achieve best results. 
This pain-free skin treatment is used to rejuvenate aging skin and to prevent future damage. You'll notice an improvement in the appearance of the skin in as little as seven days. This treatment is perfect for acne breakouts, restoring a more even skin tone, smoothing fine lines and wrinkles, smoothing rough skin texture, sagging skin, and age spots or sunspots. 
If you suffer from acne, the VI Peel PURIFY will clean your pores by removing dead cells to open your pores and reduce breakouts.
Dermal fillers are injections that contain hyaluronic acid, which is a natural compound that helps with the production of collagen and elastin. Hyaluronic acid is present in our body and helps to hydrate our skin, joints, and other body parts.
This instantly smooths the skin of wrinkles on the face to reduce the signs of aging. There are some side effects that include: skin rash, itching, or pimple-like eruptions.
One of the major benefits of dermal fillers is that some can last between six months to twelve months. And others can last up to five years.
QWO Cellulite is great for treating moderate to severe cellulite in the buttocks by smoothing the skin and reducing dimpling. An enzyme that has been used by doctors for many years is injected into the dimple to dissolve the fibrous band that is pulling that dimple down. Fibrous septae is what causes cellulite, and as a result or dissolving this band under the skin's surface, the skin will become smoother and not dimpled.
Laser hair removal is one of the most common cosmetic procedures in the industry. It's the most effective treatment for removing hair in both large and small areas of your body using highly concentrated light that will destroy the hair.
This state-of-the-art treatment can reduce up to 75% of hair without any discomfort. Multiple sessions are likely required depending on the area.
Visia Skin Analysis
This scan will help to create the best treatment plan based on your skin's specific needs. It measures your skin pigmentation, pore size, and porphyrins and looks for bacteria that may be lodged in your pores. It will also scan UV spots, sun damage, texture, and wrinkles to assess your skin condition and find the optimal solution effectively.  The Visia system helps objectively analyze improvements in the skin when using medical grade skincare from TheSkinSpot.com and getting treatments in the office.
Here's How To Choose The Best Medical Spas
Medical spas are popping up everywhere, no matter where you live – Texas, Las Vegas, Florida, or Oklahoma. When it comes to choosing the right medical spa, you'll want to take your time doing the research.
Selecting the right doctor to perform any type of procedure is important to your health and well being and to the end result. Thankfully there are plenty of medical spas throughout the country with amazing doctors. You'll want to get more information about their services and experience.
If you're looking to enhance your self-esteem by improving your appearance, medical spas have a ton of simple and convenient procedures that will help you feel you're very best. Whether you're looking for anti-aging treatments or skin rejuvenation, a qualified doctor can help you achieve your personal journey by enhancing your body's trouble areas.
But not all medical spas are created equal, and learning more about the business, their experience, and reputation will ensure that they exceed your expectations and keep you healthy.  To provide a superior medical spa experience with FDA-approved cosmetic treatments, you'll need to do your research.
Here are some things that you'll want to look for,
Experienced staff members.
Getting the results you desire is based on the experience of the doctor and their staff. Before you allow anyone to alter your appearance, be sure that they have plenty of experience with the treatments and procedures you want to be done. 
A welcoming atmosphere.
A medical spa with a supportive and caring staff will make you feel comfortable during your initial interactions. The way that they speak to their potential clients is important. Are they taking the time to listen to your concerns and answer all of your questions? You'll know during your initial interactions with the business whether or not they are welcoming or not. While good customer service doesn't necessarily guarantee a positive outcome, it will aid in making a decision.
The importance of reputation.
What are others saying about the medical spa? Reviews are one of the best ways to learn more about the business and the staff. Some of the best places to look are Yelp, Google, and the Better Business Bureau. However, word of mouth will always be the best method. If you know of someone who has had work done, you should ask them who they used.
The atmosphere of the spa.
A comfortable and relaxing environment will reduce your anxiety and stress, making for a more pleasant experience.  When you're having any potentially uncomfortable cosmetic procedure, you'll benefit from a calm and welcoming office.
Frequently Asked Questions
Where is Spa 26 Located?
Spa 26 is located in Beverly Hills.
Does Spa 26 offer any surgical procedures?
Spa 26 specializes in only non-surgical procedures, however, our sister practice, Nazarian Plastic Surgery offers an array of high-quality surgical procedures.
Are all procedures at Spa 26 conducted by Dr. Nazarian herself?
Dr. Nazarian has trained a team of highly qualified injectors and nurses to perform most non-surgical procedures. Dr. Nazarian's passion for human anatomy and her ability to teach has allows Spa 26 to put together a team of superstars who can perform non-surgical procedures with incredible precision and quality.
Who is Dr. Nazarian?
Dr. Sheila Nazarian, MD. is a board certified plastic surgeon, and the founder of Spa 26, who provides high quality plastic surgery procedures and non-surgical cosmetic treatments. She is known for her ability to train other practitioners, as well as her warmth and ability to put patients at ease. She helps patients explore available options to achieve their aesthetic goals.